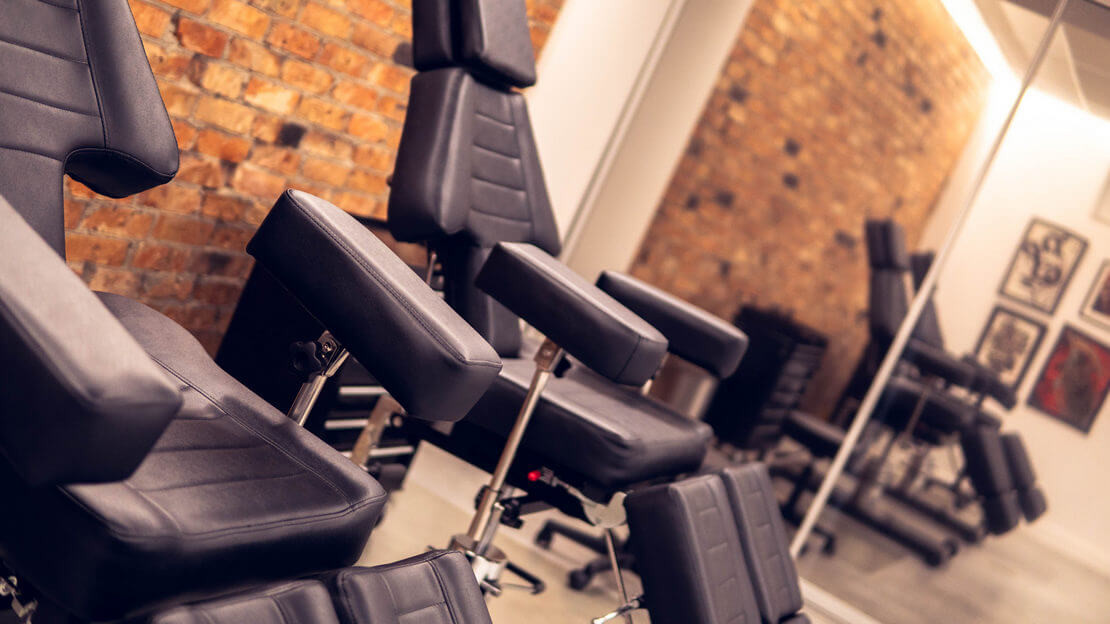 Santaka Tattoo Studio and Art Gallery
---

Santaka tattoo studio and gallery space is a new, world-class tattoo studio in Kaunas. Opened by Jake Galleon, British tattoo master who, after ten years of tattooing in UK and all over the world, relocated to Lithuania with his Kaunas native wife and two daughters. Here, Jake and Vytaute decided to create the best tattoo studio they can imagine.
Santaka in Lithuanian means merging of two rivers, reflecting the tattoo studios location - in the heart of Kaunas - right by the Kaunas Castle and Santaka park, where Nemunas merges with Neris.
For us, Santaka is also symbolic in how we see tattooing - merging an ancient art-form and craftsmanship with a theme and ideas derived from our clients, the result of this merge being one of a kind, unique and custom tattoo design turned in to good quality tattoos by our talented and experienced tattoo artists.
Additionally to our resident artists, the studio has regular guest tattoo artists from across Europe and beyond. Please follow us on Facebook and Instagram for news on our next guest and daily updates.
Each tattooer has their own style, taking each project no matter the size seriously and will help you decide on every detail. We do advise people to do their research before choosing an artist for their tattoo and encourage people to visit us for a free consultation at our studio. You can book a consultation via our booking form, phone or email.
We believe that Santaka Tattoo studio is one of the best tattoo studios in Kaunas, Lithuania - that we are truly world class, we work hard to stand by this, pushing the standards in every sense.

---
We pride ourselves in the highest quality of tattooing as well as best customer experience, as soon as you step into our studio you will know this is THE studio.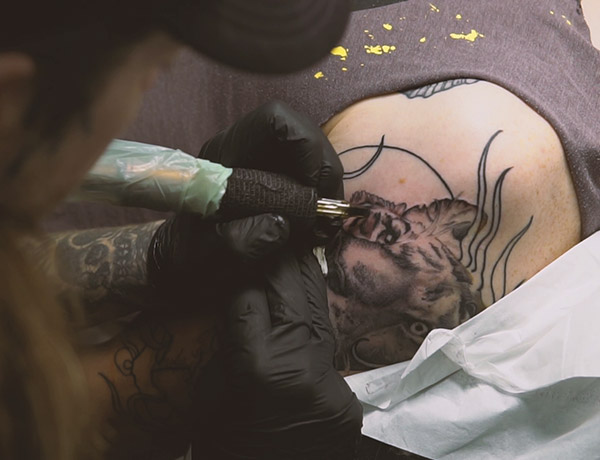 We know that there are few things in life as important as your tattoo, it will last a lifetime so we believe that care has to be taken when preparing for and creating each piece.
Your experience and health are extremely important to us. We only tattoo with modern, certified inks, with disposable - single-use equipment / supplies in a clean, sterile environment. We are transparent in our process and if you want to know anything please just contact us.
Care is taken when preparing for, creating and caring for your tattoo, so your mind is at peace and risks are minimised.
Furthermore, we care about the environment and use modern supplies a lot of which are biodegradable thus reducing the ecological footprint of the tattooing process.
Jake and Vytaute set out to create a space where tattooing is treated as the art form, service and a serious procedure it is, time and care is put into every piece, artists and the client have the time and space to create a unique piece of art that will be loved and enjoyed for a lifetime.
We always welcome customers and enthusiasts to come and meet us in person during the shop opening hours as we have gallery space where painters and photographers from Lithuania and beyond are displaying their work. We invite artists to come and meet us and possibly showcase their work in our space.
We host gallery events to further integrate with the community, everyone is welcome here at Santaka Tattoo studio, you don't have to get tattooed to have an interest in tattooing and its art, don't be shy, come by and meet us.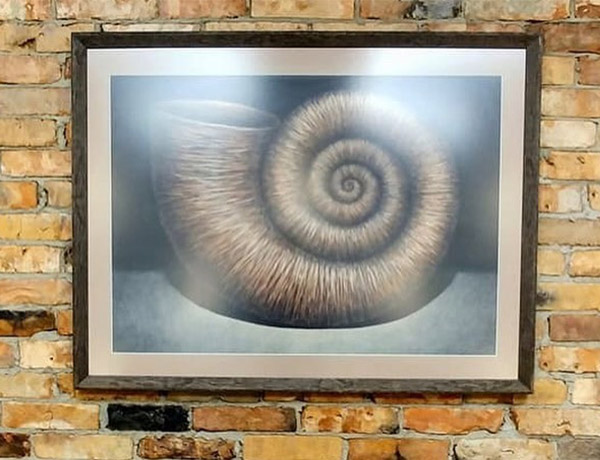 Contact us via email if you have any questions or would like to nominate an artist to display works at our studio.