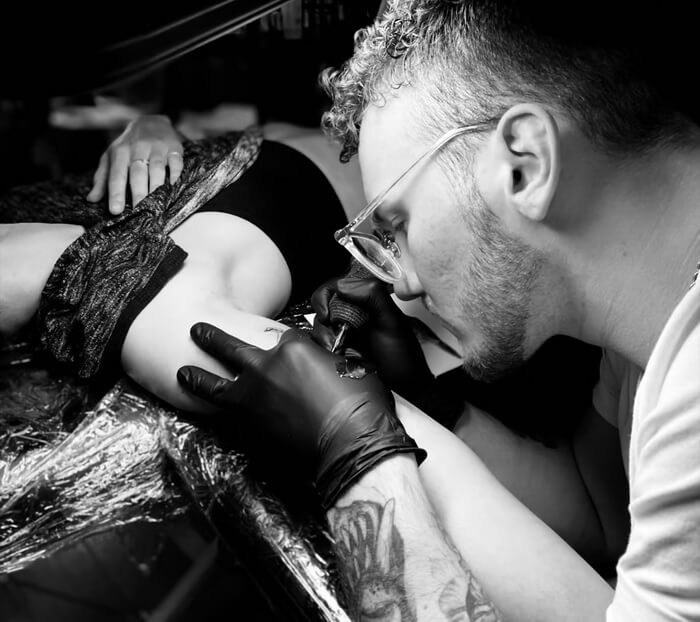 Jaris
"Santaka Tattoo" Tattoo Artist
Jaris is a skilled and detail-oriented tattoo artist, known for his exceptional individual projects and meticulousness for each tattoo.
"I first became acquainted with tattoos when I was 15 years old. My best friend and I decided to do our own tattoos using the "Stick & Poke" technique - a flame sparked in me.
Tattoos have become a part of my life.
That's how I met Jake Galleon (my mentor). His stories about travel, new acquaintances all over the world, and tattoo creation inspired me and further fueled my desire for tattoos. So, I asked Jake to become his apprentice and that's how it all began! I quickly realized that I liked the micro-realism style - creating small realistic tattoos."