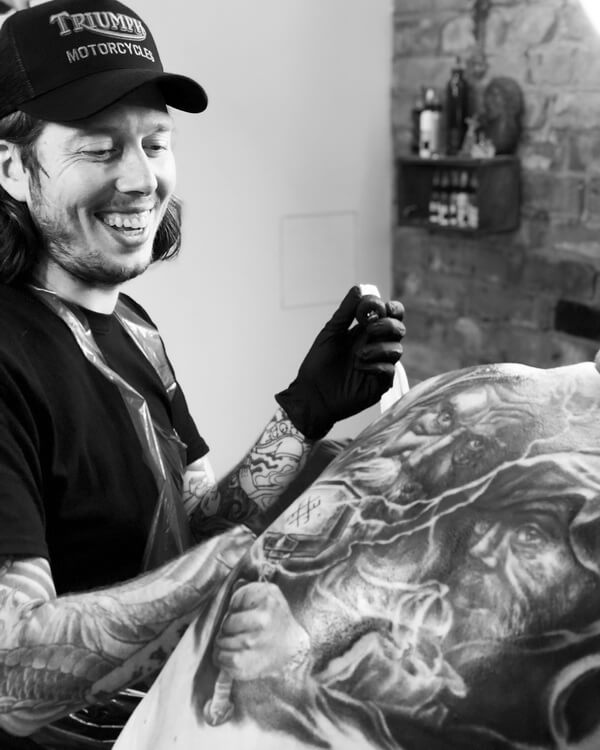 Jake Galleon
Tattoo master, Santaka Tattoo
Jake has worked all over the world, tried many different styles and learned from top tattoo masters. He's been tattooing for over ten years and opened Santaka tattoo studio with a vision of creating something that is outstanding.
Jake specialises in black and grey realism, neorealism mixed with neotraditional style. His designs are inspired by nature, history, and mythology, he can translate black and white photographs into tattoos and loves creating unique designs with realistic photographs and images.
Jake grew up in London, UK and relocated to Lithuania with his wife and two daughters and loves Kaunas, now working on learning Lithuanian and enjoying his life here.
Jake loves to collaborate with other artists and therefore he invites many artists from around the world to his studio.
If you wish to book in with Jake, we invite you to book a free consultation first, during a consult you can meet and discuss ideas, start planning the tattoo design, ask any questions and book an appointment.
This error message is only visible to WordPress admins
Error: There is no connected account for the user santakatattoo.